About Gakuju Shoin
Gakuju Shoin, since 1993, is a publishing company, specializing in humanities, psychology, psychiatry, and medical sciences. Our publications are available at local bookshops or online bookshops.
We have currently three publishing departments:
– Publishing Department
– Medical Journal Department
– Distribution Department
Gakuju Shoin is a medical news provider, supplying up-to-date information on recent advances of medicine, in particular, in the fields of cardiology and psychiatry for a number of contracted media outlets,  journals and newspapers (as wire services). In addition, we are in a position to make arrangement of scientific meetings to be held around the world and to produce proceedings featuring the meetings.
History:  Gakuju Shoin was founded in 1993 by a group of publishing business people in Kanda Jimbocho (Tokyo) having had a special interest in multi-media publishing business. The first book published under the imprint of Gakuju Shoin was the Japanese translation of Affekt-Logik by Luc Ciompi.
In 1998, the company founded a new division, supplying updated medical information and editorial services for various types of clients including news paper companies, medical journal companies, medical communication companies, pharmaceutical industries and so on.
The name of our company is derived from the words "Gaku" meaning "sciences" and "Ju" meaning "trees". These ideas are quite traditional, historically familiar, and often rooted in advanced philosophers or thinkers, like Rene Descartes.
"Thus, all Philosophy is like a tree, of which Metaphysics is the root, Physics the trunk, and all the other sciences the branches that grow out of this trunk, which are reduced to three principal, namely, Medicine, Mechanics, and Ethics. By the science of Morals, I understand the highest and most perfect which, presupposing an entire knowledge of the other sciences, is the last degree of wisdom." 
From The principles of Philosophy,  R Descartes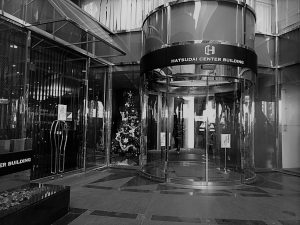 Mailing Address of the Office:
Hatsudai Center Bldg 6F,
1-51-1 Hatsudai, Shibuya-ku Tokyo 151-0061 Japan,
TEL +81 3 5333 3473 FAX +81 3 3375 2356
Warehouse and Distribution Operation:
Gakuju Shoin c/o TORAPO
2330 Niizo Toda-shi Saitama 335-0021 Japan
TEL +81 48 447 0143 FAX +81 48 447 0283
Managing Directors:
Kazuhiro YOSHIDA, Medical Journalist
Giichi HIROTA, Managing Editor
Osamu KIMOTO, Medical Writer